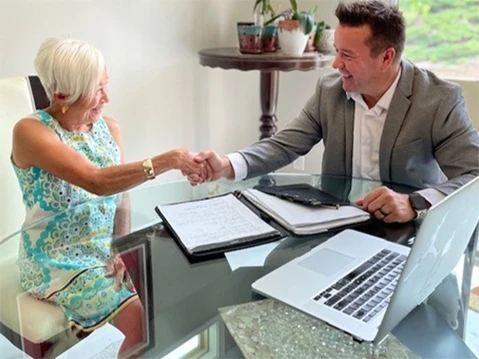 Our mission is to help you find your financial freedom. Through honest, ethical, and effective advice, we create a plan that is personal to you.
Honesty.

We are honored to be the ones you trust with your portfolio. That is why we promise to offer honest, objective advice.

Integrity.

As Fiduciary Financial Advisors, we promise that every decision we make is designed to be in your best interest.

Transparency.

We recognize that life, along with your finances, can be complex, but we are committed to providing answers that are straight-forward to understand.
Meet Wade.
Having been in this business for over 30 years, I have literally seen it all. I've worked with clients when their children were young and now work with their children as adults. Every major stage of life, I've helped clients.
accumulating wealth as one heads towards retirement
advice on real estate
saving for college, weddings, selling a business
retirement years, and even death/funerals
"I can honestly say I've helped people navigate every major financial event you can think of!"